The restaurant 'AD VINUM' stands for enjoyment, passion and home. We have dedicated ourselves entirely to the motto "Regionality - Seasonality - Quality". That is why we only serve products from our region. Reduced to the essentials and depending on the season – this is our definition of gourmet cuisine from the Ötztal mountains.
Tastefully arranged in up to five courses and served in the fine ambience of the new restaurant with 25 seats. If you want to know what the Ötztal tastes like, stop by!
FOOD IS A NECESSITY BUT ENJOYMENT IS AN ART.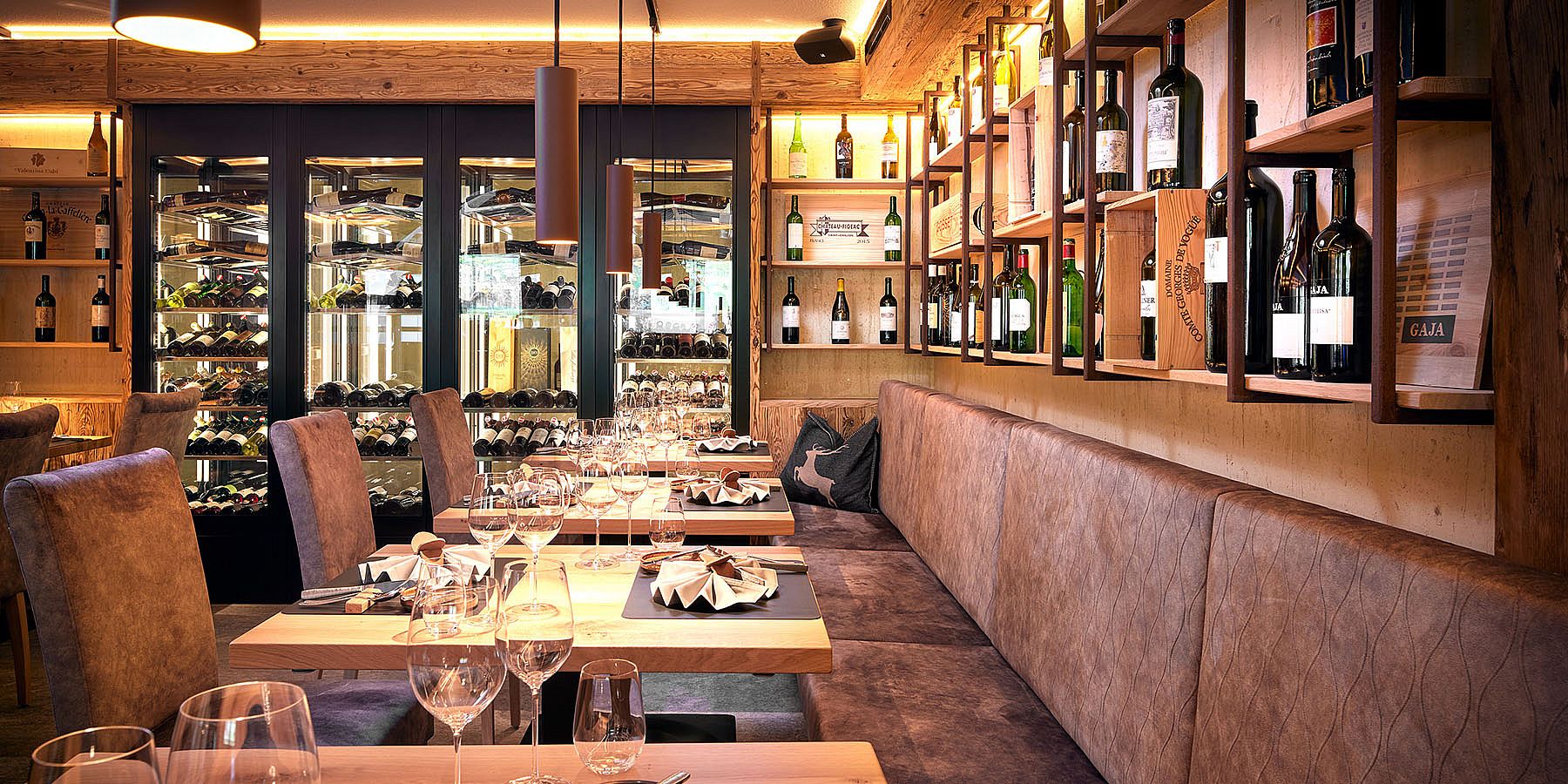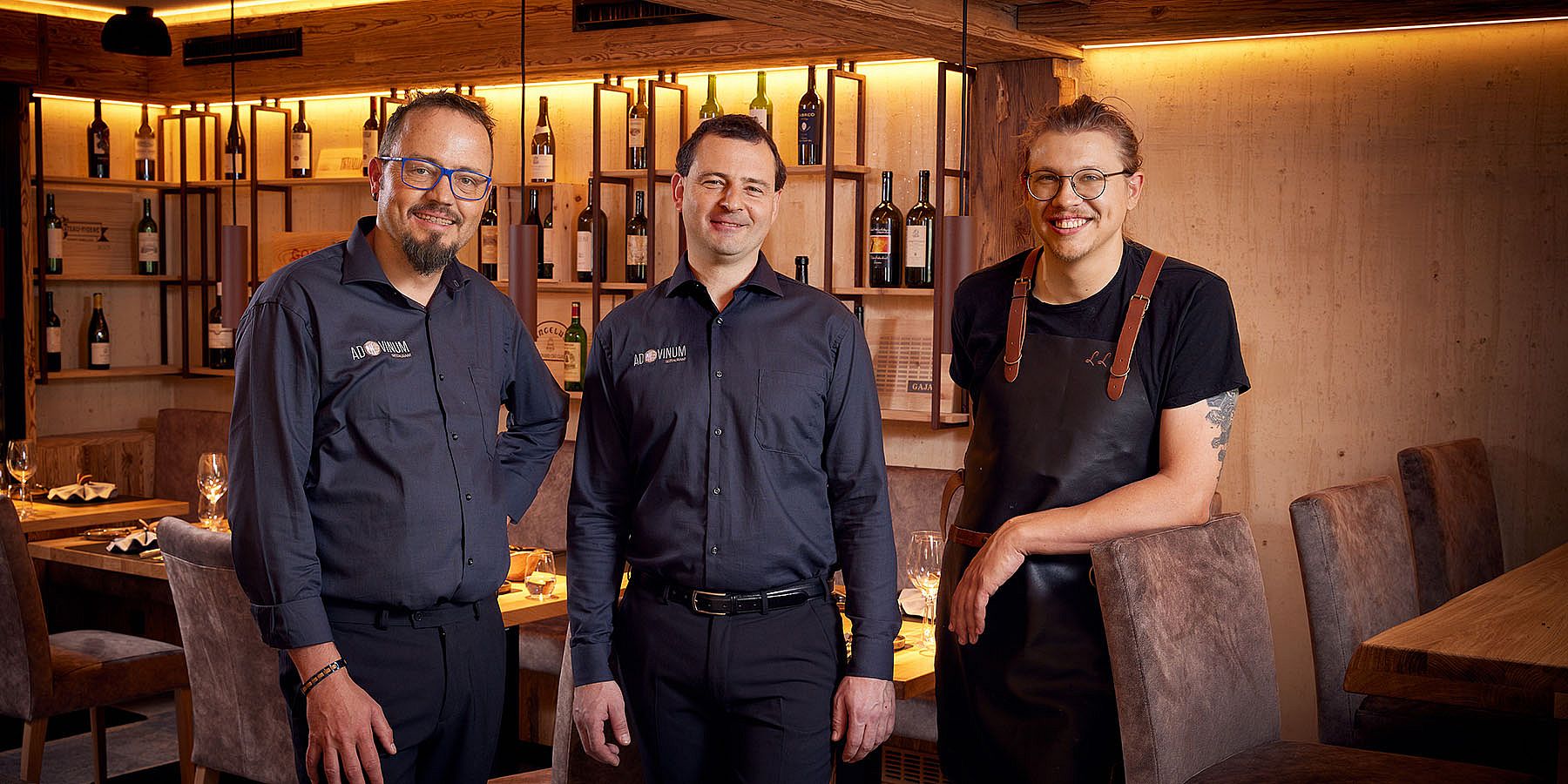 Our dishes change with the season.
They adapt to what nature has to offer and what our producers, farmers and hunters can deliver - not the other way around!
Selected local products are the main characters on our plates. How about some Ötztal char, flavored with honey and spruce as a starter, chamois with cabbage sprouts as a main course and tasty goat cheese as a savoury end to your meal?
We serve our menus in up to five courses, also in a reduced form for smaller appetites.
Here, on of our SAMPLE MENUS:
5-COURSE-MENU
Home-made Bread
Butter
Trout from the Mrak Family / Längenfeld
Radish
Elder
Potato Ravioli
Veal
Kohlrabi Tarragon
Prime Boiled Beef from BBQ
Romana-Lettuce
Shallot Tomatoes
Chocolate and Strawberry
Sorrel
PRICE
€ 69,00
Cover
€ 3,00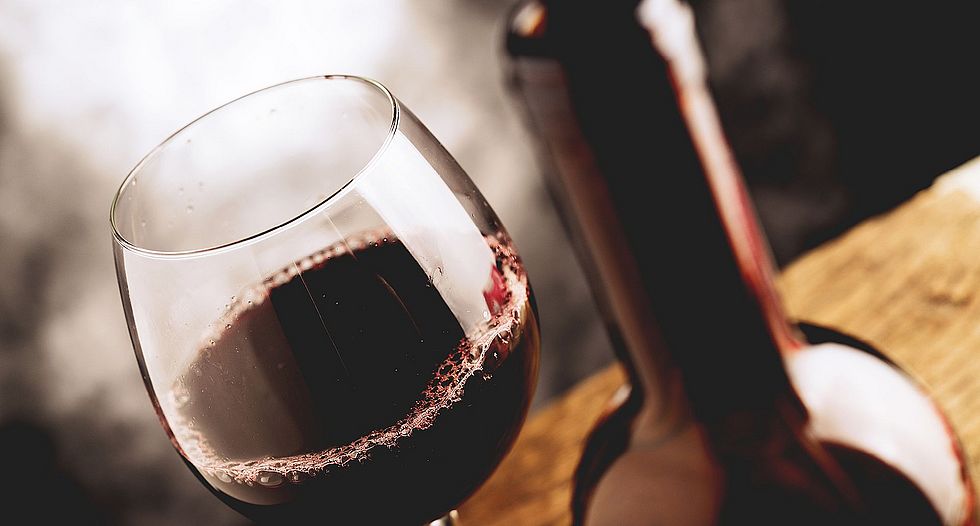 THE WINE
The literal meaning of 'AD VINUM' is 'to the wine'. We chose this name for good reason and as a reminder for our great passion – wine! Up to now, viticulture is (not yet) possible in the Ötztal valley – that is why we look a little beyond the valley in this respect – to small, private wineries that produce true rarities and fine wines – as perfect companions for our menus. Finely tuned to the respective dish and with the best advice from certified sommelier Christoph Simonich.